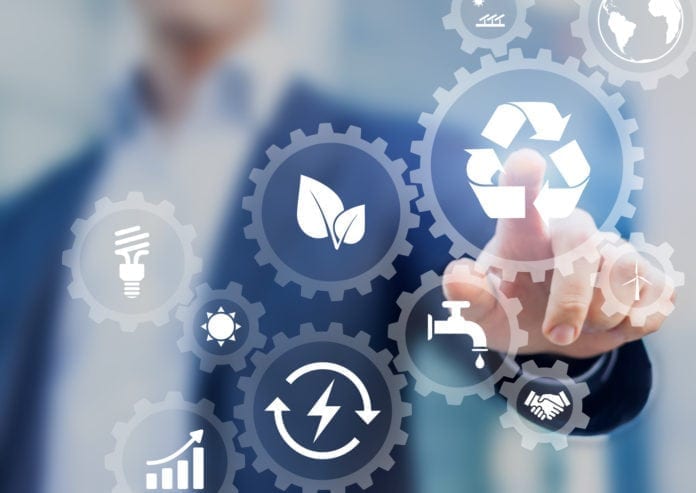 In the past, few people have gone to a foodservice establishment, ordered a drink and contemplated its impact on the environment as they sipped. Yet this is what is happening now as restaurants of all sizes are ceasing to serve plastic straws. They are instead offering a paper or compostable straw, and often only upon request.
Straws are an easy and effective way to take the first small step towards foodservice sustainability, but until recently, has been overlooked. In fact, most single-use plastic and Styrofoam used in foodservice are very easy to replace with a compostable or paper product or eliminated from the bottom line altogether. In an industry where margins can be razor thin, every cent counts. Let's take a look at some other commonly overlooked items that can positively impact your sustainability.
Habits. We are creatures of habit and often go long periods without stopping to question if what we are doing is really the best, most efficient way we can be operating. This is particularly true when we are busy, tired and stressed. Does your staff turn on all the equipment when they come in the door, regardless of what prep is being done and with no guests in the front of house? Are the lights on in all areas, at all times of day? Are you ordering the best, most sustainable products or just reordering supplies on autopilot? Set some time aside to ask yourself these questions and see if you can identify any opportunities for improvement.
Training. Have you ever walked into a restaurant touting a "We are straw-less!" sign, only to be served a beverage with a plastic straw? This is the result of a commonly underestimated but extremely important step towards sustainability: staff training! It doesn't need to be intense, but it needs to be thorough and consistent (especially with high staff turnover). Make sure you talk to your staff about why sustainability is important to your business, what steps you have taken and be specific about how you expect them to help.
Harnessing the power of your team. Your team is energetic, keen and full of potential. Starting a green team is a great way to engage your employees, create a sense of pride in the workplace and provide opportunities for growth and idea sharing. A green team can help you accomplish your sustainability goals faster and may help in creating new and innovative ideas to solve issues that are unique to your business. They will also help you, formally and informally, with the training mentioned above to ensure the entire team is on board.
Certification. When talking to businesses about third-party sustainability programs like LEAF, sometimes the response is "we're already doing everything we can." But are you? The LEAF program looks at hundreds of opportunities for improvement and it is likely that you haven't considered them all. A non-profit, national sustainability program can help you look for new opportunities and solve challenges. Once certified, you can harness that achievement to create a sense of pride among your employees, attract and retain quality staff, and bring new customers in the door.