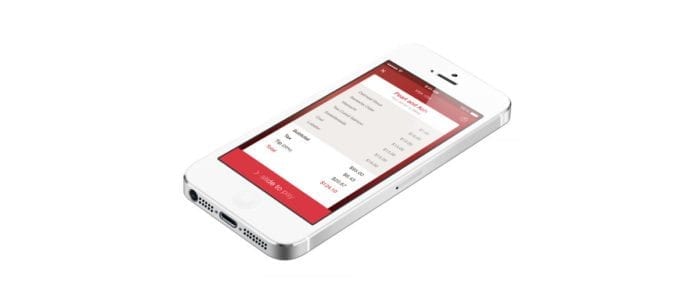 TORONTO — OpenTable has released results from its latest Technology and Dining Out research survey, which explores Canadian diner sentiment toward the use of technology before, during and after the dining experience.
"Restaurants are embracing new technology to improve the front and back of house, but as it continues to evolve, it can occasionally conflict with what diners actually want," says Ziv Schierau, head of National Accounts for OpenTable Canada. "The results of this study offer insights focused on diner sentiment and behaviours that can help restaurateurs improve hospitality, as well as learn where technology can elevate or deter from the overall dining experience."
When it comes to using technology before a meal, 76 per cent of diners believe choosing a table or seating area would improve their experience. Fifty-six per cent of diners also indicated that they want restaurants to know their preferred table or seating area. Diners also want restaurants to know special dates, such as birthdays or anniversaries (44 per cent), number of times visited (33 per cent) and dietary preferences (29 per cent).
When it comes to the dining experience itself, OpenTable found that Canadian diners tend to prefer technology to have a limited influence on their experience. Sixty-five per cent of diners agree that automation — including robots taking orders and preparing food — takes away from the experience of dining out.
That said, personal and payment technologies are a slightly different story. When eating alone, diners want their tech to keep them company. Twenty-two per cent use their phones several or multiple times while eating solo at a fine-dining restaurant (33 per cent for those under 34) compared to 47 per cent of diners (and 71 per cent for those 34 and under) dining solo at a counter-service restaurant.
Many diners are also open to technology that speeds end-of-meal interactions, with 50 per cent open to mobile payments so they don't have to wait around for the cheque, or even a button on the dining table to alert staff to an issue (37 per cent).
In general, diners indicated some interest in after-meal technologies such as loyalty programs, with 20 per cent of diners saying they always or frequently interact with a restaurant's loyalty program (a further 27 per cent use them sometimes). But, only four per cent of diners are very likely to download the apps of individual restaurants they've visited.
"Having multiple apps for the same function can be cumbersome," says Schierau. "Diners want an easy and efficient way to streamline the reservation process with the ability to browse restaurants, view menus and reserve a table, all through a single platform."
Other key findings from the survey include:
• Seventy-two per cent of diners would like the option to add themselves to the waitlist before they arrive.
• Forty-six per cent of diners say they hate it when people they're dining with use tech during a meal because it disrupts their experience.
• Fifty-three per cent of diners think it's a good idea or are not bothered by the idea of restaurants Google searching them prior to their arrival.