RC Show 2023 returns to Toronto's EnerCare Centre from April 10 to 12. With its theme of Heart & Hustle, the show will highlight an industry that has been challenged, but has survived, revived itself and is now looking ahead to the future. The event will provide new revenue opportunities, lead the conversation in foodservice innovation, provide a platform to meet, get hands-on and gain valuable insight, address current issues, and provide solutions to strengthen business operations and keep doors open and thrive.
Here are a few innovation leaders to check out at this year's show:
Bunn
Bunn has introduced the Thermoplan Black&White4c to the Canadian marketplace. The Black&White4 compact is remarkably slim with a minimal footprint of only nine inches. A module system developed by Thermoplan, the product is perfect for the busy gastronomy business and reduces on-site maintenance and servicing time to an absolute minimum. Other features include optional flavour and powder units; perfectly consistent milk foam with its unique milk-frothing technology; user-friendly handling and resource-saving operation; efficient tablet-cleaning circuit cleaning system (in compliance with HACCP standard); and support by the BUNNserve Nationwide Service Network. Drop by booth 1627 for more information or visit commercial.bunn.com
MEIKO
The BioMaster waste-treatment system by MEIKO eliminates manual tote handling, optimizes hygiene and ergonomics in the kitchen operation, and lowers food waste-management costs. It's intuitive, straightforward and easy to use, and that means recycling food waste into renewable energy is easier than ever. Now available in Canada, more information is available at meiko-green.com. Visit MEIKO GREEN at the RC Show in booth 1917 to see the BioMaster live in action.
RATIONAL
With more than 1,200,000 RATIONAL appliances on the market, the RATIONAL iCombi and iVario have become a standard in professional kitchens all over the world. Together they cover more than 90 per cent of all conventional cooking applications. They require less labour, space, and energy than conventional equipment because of their broad spectrum of cooking applications, ease-of-use, and intelligent functions. Helping you to produce more than ever before with less. Learn how RATIONAL can help your kitchen.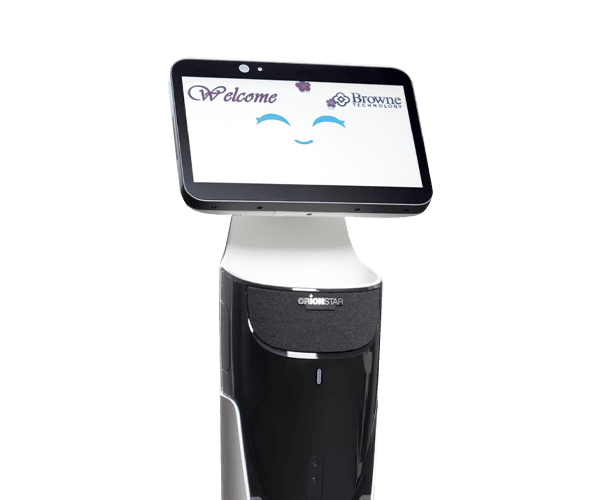 Browne Group Inc.
Browne Group Inc. is launching a new Technology Division, with service robots providing an interactive and innovative customer experience. The newest members of the team include iAssist — a sophisticated service robot that provides a variety of technology advancements in an ever-changing world of service — and greeting robot, iHost, whose powerful voice function and large interactive screen offers a variety of reception needs. Its smaller body also allows it to navigate with ease through small spaces. Discover more at browneco.com or drop by booth 2219.
Alto-Shaam
Designed with operators in mind, Prodigi combi ovens are built to support—and connect—the most demanding kitchens. Set your employees and business up for success with a customizable, Wi-Fi enabled control that takes the guesswork out of cooking, cleaning and more. Discover the extraordinary capabilities of the latest Prodigi combi ovens by visiting Alto-Shaam booth #2519. Learn more at https://ter.li/g9iz7o.