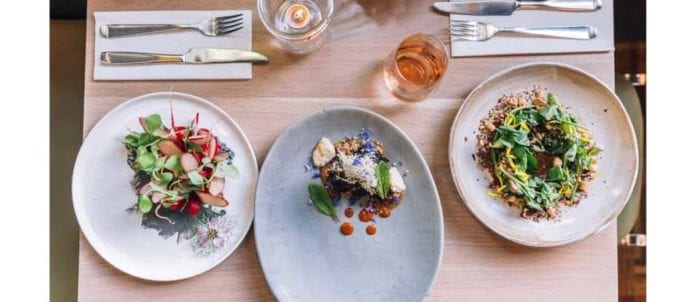 TORONTO — A 2020 list of the Top 50 Best Vegan Restaurants in the World has been released by Big 7 Travel, with five Canadian restaurants making the list.
The Canadian restaurants on the list range from quick-service restaurants to fine dining and offer a range of takes on plant-based fare.
Doomie's in Toronto ranked 44th on the list, Meet Restaurants in Vancouver is ranked 25th, Wild Leek in Halifax was ranked at 18, Montreal-based LOV was number-4 on the list and The Acorn in Vancouver was ranked at number-2.
Big 7 Travel ranks its "best of" lists based on editorial opinions and experiences; previous critic reviews, online customer reviews, location and accessibility, online presence, consistency, atmosphere and service, value for money and presentation. The full Top 50 Best Vegan Restaurants in the World 2020 list can be found here.